Day after day, safety is paramount.
We're a family-owned transportation company, and we think of our passengers as one of our own. Since 1960, our safe driving record, excellent maintenance and efficient scheduling has served the community, shuttling children to and from school and extracurricular activities.
Everything runs on time, no matter what the size.
The Palmeri fleet has grown by delivering timely, reliable service, trip after trip and route by route. Today, we operate several dozen mini buses and motor coaches, and we offer many unique transportation services from events like sports, weddings, festivals and special occasions.
Our drivers make the difference.
The Palmeri difference is the concern we have for our passengers. Our transit drivers feel like they're driving their own friends and family. Each driver uses the same caution he or she would use when giving a ride to a friend or family member.
Drivers maintain a commercial driver's license
Palmeri continuously trains our drivers with regular safety training and driver education programs
Drivers take part in a continuing drug testing program, as required by the Pennsylvania Public Utility Commission and the Interstate Commerce Commission.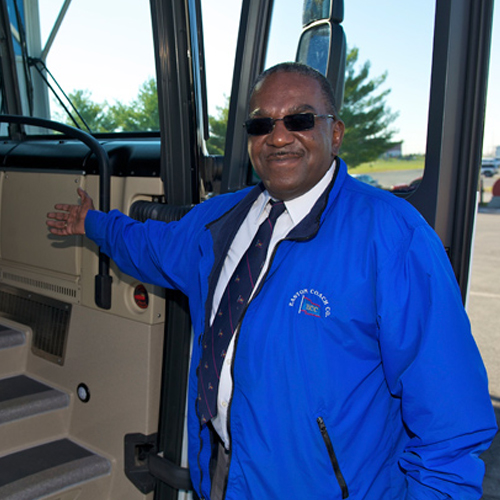 Mini-Coach
Pub runs
Weddings
Proms
Airport shuttles
Other special events
Large festivals
Large, limited engagements
Major events
Conferences
Concerts
College games
Corporate events
College events
Large public events
Political events
School Bus Transportation
Our school bus transportation services helps all students succeed while providing your district with an efficient and flexible mode of transportation. We drive for all schools located within the Lehigh Valley. Send us an email for more information about your school bus transportation needs.
Lafayette College Area Transportation
Palmeri Transportation is proud to provide the LCAT (Lafayette College Area Transportation) shuttle service to its students.  Utilizing a live online tracking system, students are able to see where the LCAT shuttles are located in real time by accessing it on their mobile device by clicking the "shuttle" button on the Lafayette College mobile homepage